Today, we're thrilled to announce the launch of Karim and Jana Words Journey, an app where children can learn the basics of reading and writing in Arabic, and where parents can feel positive, confident, and reassured that their children are developing new skills and learning in a safe, ad-free, secure, and joyful space.  
Making Arabic fun and joyful!
This app is designed to encourage children to have fun with the Arabic alphabet, play games, and watch fun short videos. It is an early learning journey filled with child-friendly fun games, and attractive songs and animations developed by a group of early childhood learning experts. 
Inside the Words Journey app, Kanfoush takes kids from one island to another, playing simple games and unlocking levels, collecting Arabic letters as they go, when enough letters are collected the child will solve a simple challenge to connect the letters to form a word, what makes the experience even more fun and reinforces the child's learning of the letters are beautifully written and animated songs of the letters dancing and telling their stories. The app can be used at home on a smartphone or tablet, or in a classroom on an interactive board or a tablet. 
This winter holiday some screen time will be okay! Let your kids have a fun learning experience with "Words Journey"!
Help your child build confidence in what they learned in school. This winter holiday will be very long, and for children who are just beginning to learn to read and write, they need to practice their new skills on a daily basis. So turn screen time into fun learning time and download Karim and Jana's Words Journey app. 

We encourage all parents to take part in their children's learning journey, snuggle tight with your young child and explore Karim and Jana apps together, talk about what they're learning, sing the songs together, reinforce the lessons by discussing and making connections, most importantly, make learning fun.
We urge all parents to read with their children for at least 15-20 minutes every day, the more you read with your child the more fluent they will become at reading and writing, and these fundamental skills enable your children to succeed as learners in schools and beyond.

Download the Karim and Jana - Words Journey for free on the app store and Google Play, and let your children enjoy a fun learning experience during the winter holiday,  completely free, and without any ads or unauthorized content. All app content was developed by Queen Rania Foundation's team of experts in early childhood education and in partnership with the IAA (International Academy - Amman).
6 free educational apps by Queen Rania Foundation
Over 1.5 million Arab children are using Karim and Jana apps to learn Arabic literacy, maths through play, in a joyful, fun, safe and free environment, Karim and Jana apps are already a trusted learning platform for children, parents, and teachers all alike.
I have been looking for a children's teaching programme, in the form of a book, app, teaching resources or songs that is easily accessible and unrelated to religion or other adult topics for a very long time. This app is amazing. Not only is it surprisingly high quality with impressive graphics, the theme is perfect for my 4 Year Old son. I love the fact that it uses the graphics of an animal and links it with each letter. We love this app. - Amal Majid Nassir
Karim and Jana apps are designed to spark children's love for learning and the Arabic language, and a lifetime of independent learning where kids explore the worlds of Kanfoush, Karim and Jana practicing reading, writing, mathematics, and social-emotional skills, filled with stories, videos, fun games, and activities and puzzles.
Visit karimandjana.com and learn more about Karim and Jana educational apps for children, all designed and developed to increase children's school readiness, and help parents prepare their children for learning in school by the time they're ready to enroll in grade 1.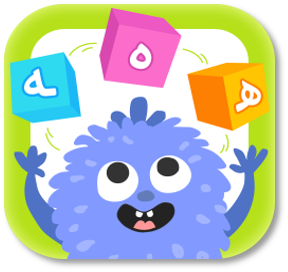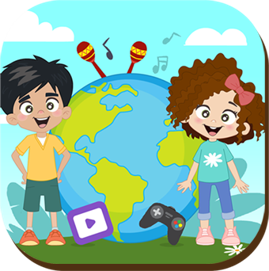 Karim and Jana apps will encourage children to become independent learners, spark their curiosity and interest in modern standard Arabic (MSA- FusHa), and help them find joy in learning as they develop their skills in reading, math, and essential social and emotional skills to navigate the world around them.

The first 5 years
The first 5 years are crucial for children to build the foundational skills they need to succeed in learning in schools and later in life. In this critical phase, children learn through play and positive experiences and engagements with their parents and caregivers. With Karim and Jana apps, children can practice literacy, numeracy, social-emotional and cognitive skills, such as critical thinking and problem-solving.
So head to Karim and Jana's website and start a fun learning journey with Karim and Jana.